【finished】Seminar on the exchanges between the Belgian Royal Family and the Japanese Imperial Family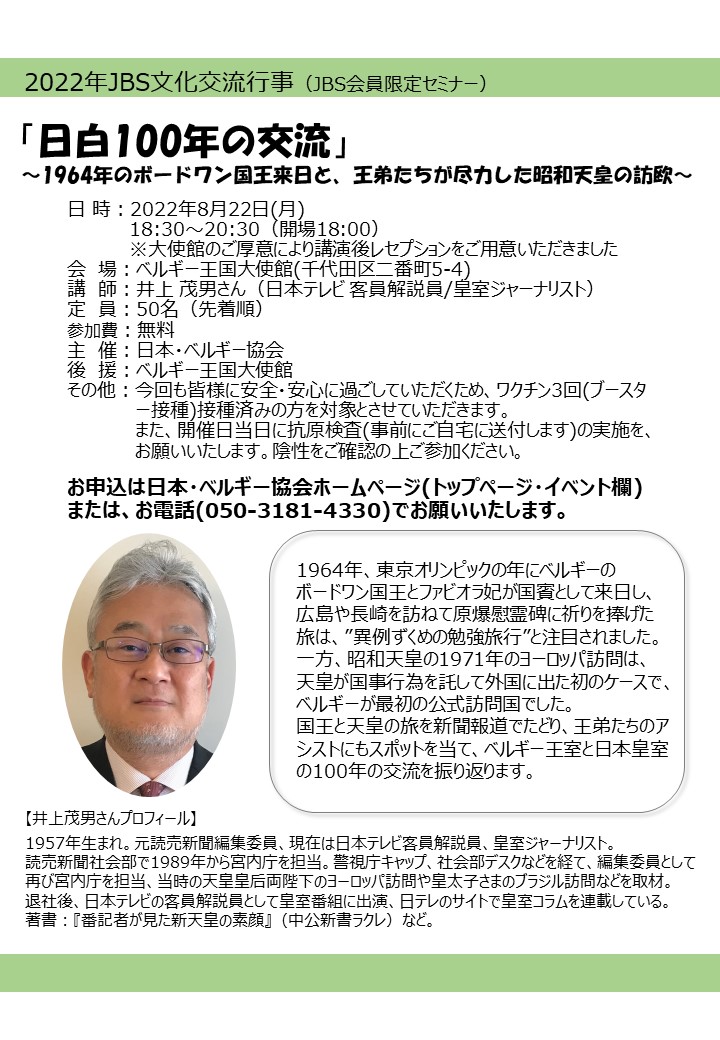 Mr. Inoue, journalist and guest commentator at Nippon Television Network will give a lecture on " the history of 100-year-exchanges between the Belgian Royal Family and the Japanese Imperial Family ".
A reception, kindly hosted by the Embassy, will be held after the seminar.
Lecture will be given in Japanese.
※JBS members only
Date and Time

Monday, 22 August, 2022
18:30-20:30 ( reception desk opens at 18:00 )

Place

Embassy of Belgium
5-4, Nibancho, Chiyoda-ku, Tokyo

Application

By Friday,29 July, 2022 
※first-come-first-served basis

Others

・JBS members only
・free of charge
・Participants is required to complete 3 vaccinations (up to booster shot).
・An antigen test on the day and its negative result is prerequisite for
 the participation. A kit will be sent in advance.