【finishied】Online Tour(Ohara Museum of Art Tour)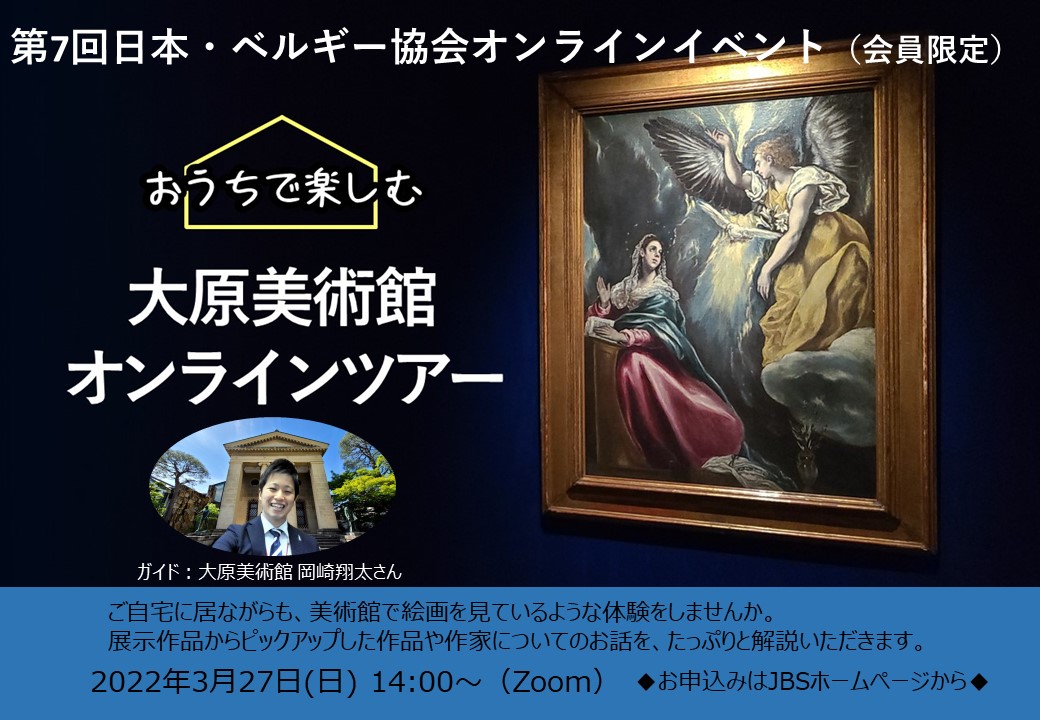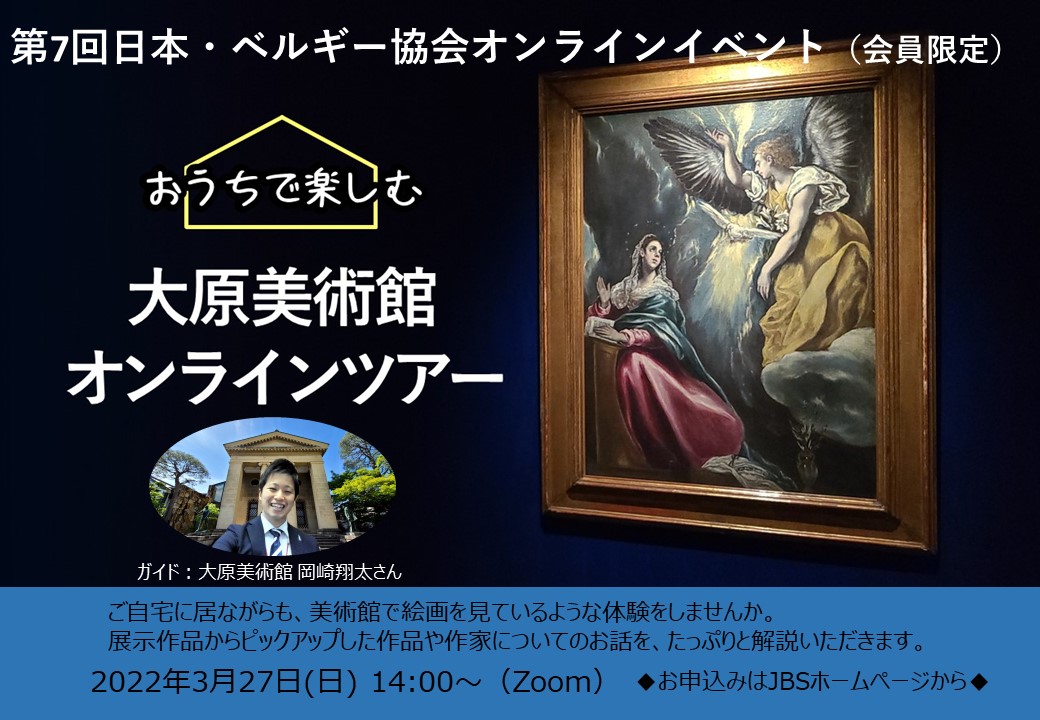 Let's virtually visit Ohara Museum of Art.
Surprisingly, the Museum has a strong connection with Belgium.
A member of Ohara Museum will guide you in the virtual museum
and explain some of its famous paintings and painters on live.
At home, you can admire beautiful works very closely to the point
where you see the thickness of paints and the movement of brushes.
Lecture will be given in Japanese.
※JBS members only
Date

Sunday, 27 Mar, 2022

Time

14:00-

Venue

Online (Zoom) ※ Internet connection is required.

Number of applicants

30
※Participant can use only one device to join the virtual tour via ZOOM.
※In case of corporate member, max. 3 employees per membership
can participate in the tour.

Registration

Thursday, 24 Mar, 2022 ※Participation can be booked on first-come-first-served basis.

Notes

●You can watch the screen of your device with your friends and family.
●It is not allowed to transfer ZOOM invitation nor URL to other person.

Contact

Eri.Hamano@kaneka.co.jp